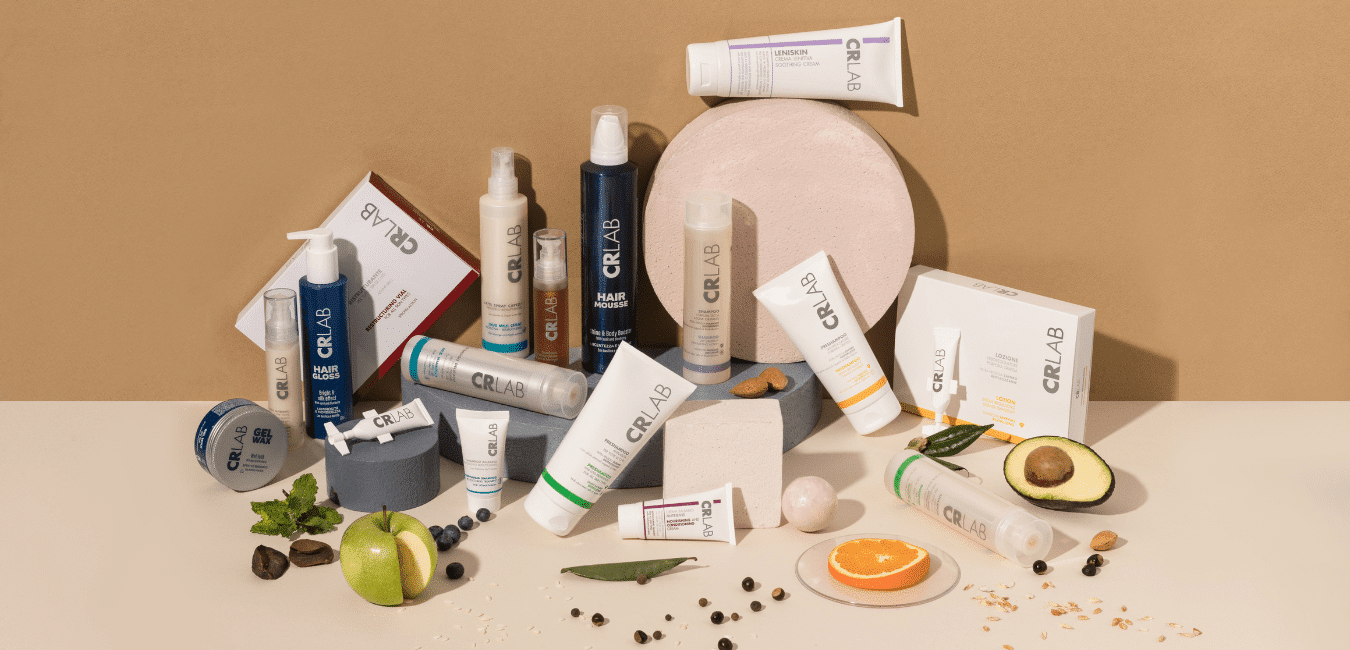 Quality Brands We Carry & Use
Dupré's Salon & Day Spa and Tousle by Dupré's in Virginia Beach, VA offers a range of beauty products that are carefully curated to suit your needs. Our staff is highly trained to help you select the best products that complement your lifestyle. With years of expertise in the beauty industry, we have built a reputation for offering top-quality beauty products from various well-known brands.
Explore our featured brands and shop for products online.
Brands We Offer:
CRLab • CNC Systems • Oribe • R+Co BLEU • SkinCeuticals • Nutrafol • Olaplex • Unite • Invisibobble • Olivia Garden • Kneipp • HairDreams • Great Lengths • Bumble & Bumble •  Revitalash •  Earthly Body • Osmosis • Brazilian Blowout •  Tend Skin • Hemp Beauty CBD •  Voluspa • Barefoot Dreams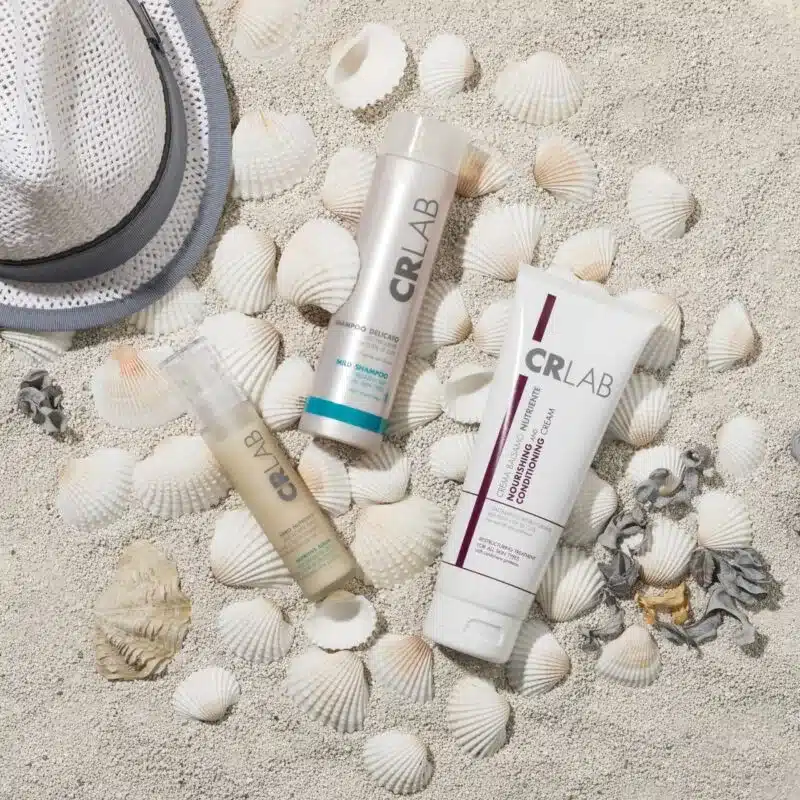 CRLAB Products
CRLAB has developed, in collaboration with university clinics and dermatological institutes, a complete and innovative range of products and treatments to combat hair loss and solve the main anomalies of the scalp.
We start with high-quality raw materials to respect the scalp-hair balance.
Nonaggressive formula
SLES and Paraben free
Dermatologically tested
Made in Italy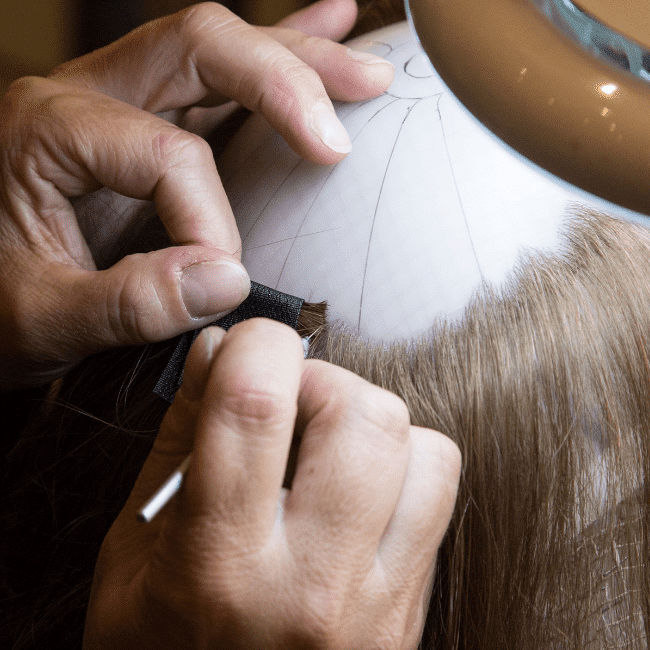 CNC® System
The CNC® System is an advanced, non-invasive, dermatological tested, full or partial hair replacement system. This 7-phase process provides you with beautiful hair that is customized to your skull and scalp.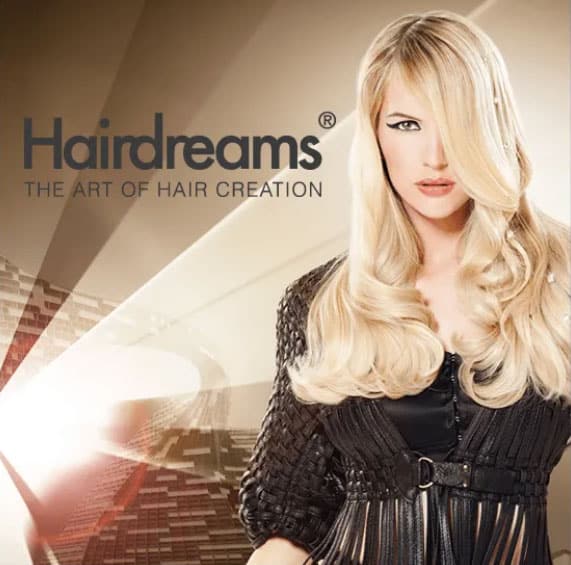 Hairdreams
Gorgeous hair extensions, natural volume with hair thickening, hair lengthening and trendy styling ideas with effect strands. Anything is possible with Hairdreams  top-quality human hair and professional hair extension and hair thickening systems.
Hairdreams® has been a worldwide leading provider of real hair extensions for many years. The Hairdreams philosophy includes a strict quality orientation. Only absolutely healthy, thoroughly tested hair passes the stringent Hairdreams quality control and is subsequently gently refined. The result: excellent hair quality, which in the meantime has become the Hairdreams "trademark".
It's faster and more convenient with hair extensions from Hairdreams. It's virtually indistinguishable from natural hair and, in only a few hours, makes hair length, volume and almost any desired hair style possible!
Tousle is proud to offer Hairdreams Hair Extensions to our clients. As expert Hairdreams Hair Extensions specialists, we strive to deliver the best products and services in the Virginia Beach, VA area. Our decision to offer Hairdreams Hair Extensions to our valued customers is part of this commitment.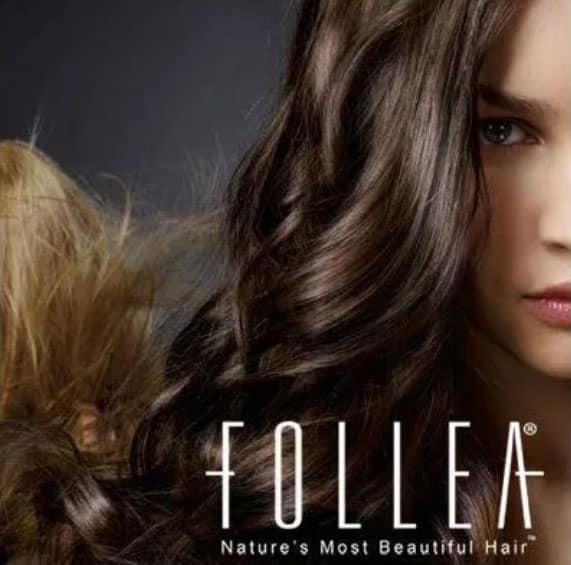 Follea
"Natures Most Beautiful Hair"
Investing in a wig is a big step; caring for it should never be a concern.  Tousle offers shampoo, conditioning, shaping and styling for any wig.  Coloring Services and highlighting are also available for human hair wigs.
European Hair and special cap designs create hair styles for those who want or need a full wig or hairpiece attachment.  Women with Alopecia and Cancer are perfect candidates for the most comfortable cap designs and beautiful silky European hair.  The "Gripper" Collection is the newest cap design offered with Follea.
Gripper Wigs offer women living with total hair loss the chance to live an active lifestyle. The Gripper uses patented technology to hold the wig securely in place using medical-grade silicone Gripper panels. Silicone is very low in toxicity and reactivity, so it's ideal for sensitive skin. Using the Gripper Wig, women who experience total hair loss know the wig will not become loose, even if they go running, horseback riding or relax in a convertible with the top down. The wigs are ventilated using the finest natural human hair in a straight with natural body texture style. Available in any of our 13 TruLife colors and lengths, women can color, curl, iron, or perm their wigs the same way they would their own hair, and the wigs are cut to whatever style chosen with the given hair length.
Find out more about Follea wigs at www.follea.com. Schedule a consultation, have a fitting of cap designs for your size and see Color Selection Swatches with us in a private setting.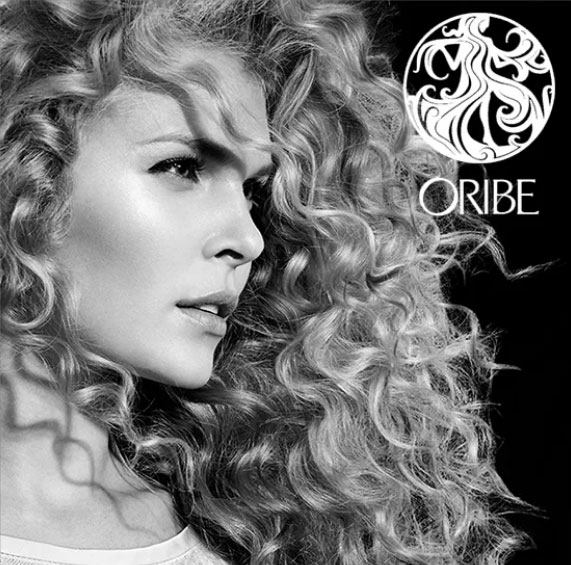 Oribe
The Oribe line delivers the highest possible levels of innovation and performance. Oribe spent decades custom-blending styling potions in order to create his trademark glamorous looks, giving rise to this focused collection.
The high performance shampoos and conditioners are arguably the best on the market. Partnering with leading formulators, Oribe blends exclusive natural actives with top-level treatment technology. The result is a collection of parabens and sodium chloride-free shampoos, conditioners and masques specifically tailored to the hair needs of the glamorous.
The styling range focuses on the demands of the most discerning users. Employing the finest skincare ingredients and the latest advancements in hold, luster and volume, Oribe brings a never before experienced sophistication to styling, creating beautiful looks and finishes while simultaneously repairing, strengthening, defrizzing and smoothing the hair.
Oribe delivers truly original formulations: gels that condition, oils that hold, sprays that don't flake or clump, skincare-grade shampoos that prep hair for styling while also protecting it from the environment, all lightly scented with specially commissioned French perfumes. Beautiful in function and form alike, this line is for taste-driven individuals who know that personal style – perfectly expressed through excellence – is the ultimate luxury.
These are the products of the hair-obsessed.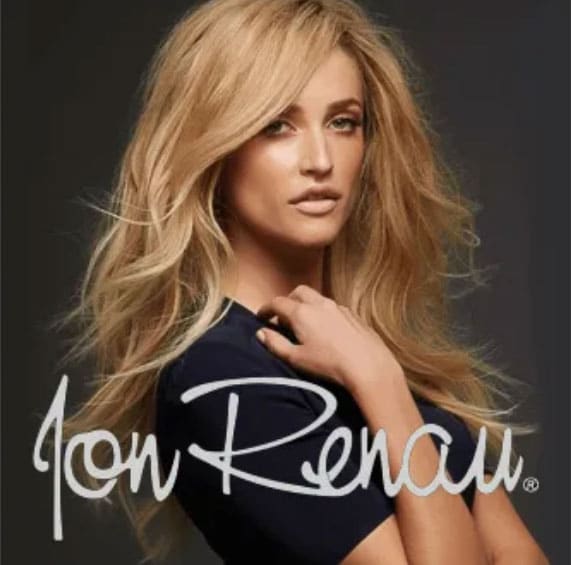 Jon Renau
Jon Renau –  Easihair pro offers high quality tape-in extensions that allow your hair to be taken to the next level. Jon Renau –  Easihair pro extensions are 100% natural remy human hair extensions which means the hair cuticle of each strand of hair is running in the same direction as all of the other strands. This ensures that your extensions will look and feel beautiful without tangling. The innovative design of Jon Renau –  Easihair pro tape-in hair extensions makes them very safe for your hair. Each "panel" of hair is attached gently to your existing hair using medical-grade adhesive tape which is secure and safe. This system is the fastest way to add gorgeous length, amazing volume, rich vibrant color, and highlights. These extensions allow you to get fabulous style that looks natural and are extremely comfortable to wear.
Jon Renau –  Easihair pro  extensions are easy and fast to apply and just as easy to remove. No chemicals or messy adhesives are used for removal. The removal method is also very gentle and will not damage your natural hair or the extensions which allows the hair extensions to be re-used. You can wear the extensions for up to 8 weeks before they will need adjustment.
Whether you like crazy frequent hair changes or just want to enhance your natural look, Jon Renau –  Easihair pro has you covered! Gain the ability to wake up in the morning with more length, more volume and more color in your everyday hair life.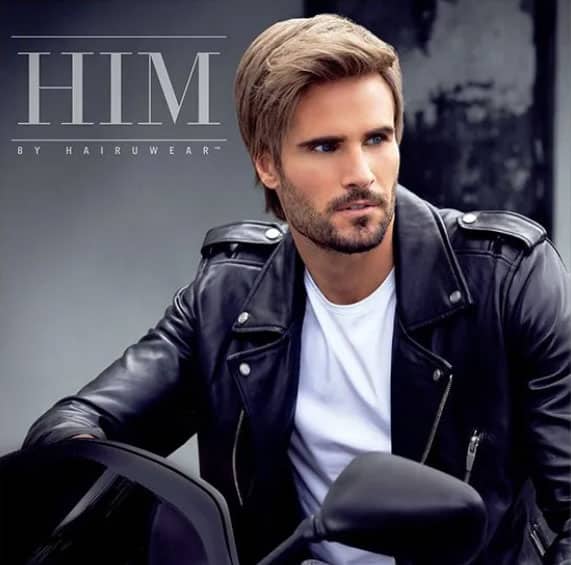 Hair U Wear
We at HairUWear are proud to be the world leader in the category of 'alternative hair' accessories, extensions and systems for women and men. As the ultimate global source for the highest quality 'wearable hair,' we pledge to continue to position our products in the forefront of the fashion and beauty industry while generating maximum consumer awareness and demand. We will achieve our vision by continuing to utilize the highest-quality human and synthetic hair, the most innovative designs, sophisticated manufacturing techniques, and the most advanced technology available.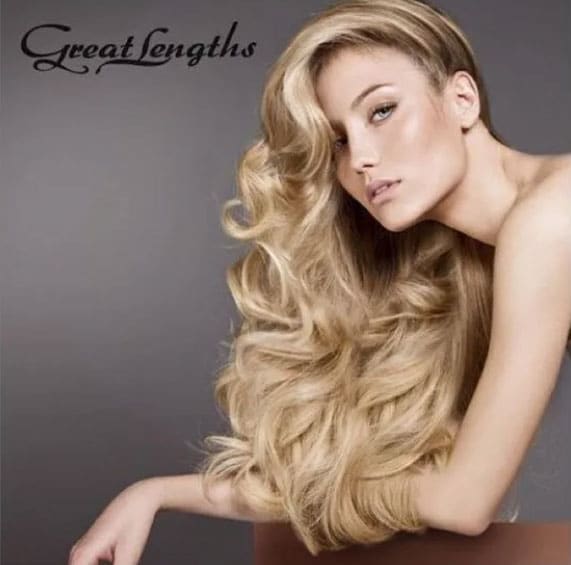 Great Lengths
Great Lengths Hair Extensions are 100% remy human hair.  A complete range of hair textures is available to suit all hair types including:  Straight, Soft Wave or Deep Wave. Great Lengths Hair Extensions are available in over 40 beautiful and vibrant shades to match the color of your own natural hair or to add highlights or impact to your hair design.  Great Lengths hair extensions are created from the highest quality Indian Temple hair-this is the finest hair available.
Tousle is proud to offer Great Lengths Hair Extensions to our clients. As expert Great Lengths Hair Extensions specialists, we strive to deliver the best products and services in the Virginia Beach, VA area. Our decision to offer Great Lengths Hair Extensions to our valued customers is part of this commitment.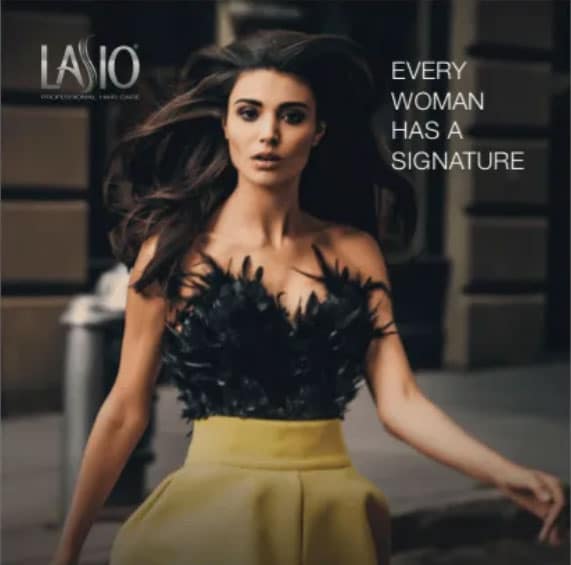 Lasio
The LASIO Keratin Treatments have earned a reputation of being the safest and most effective keratin treatments on the market. Our keratin treatments provide frizz free, smooth, silky, shiny hair by repairing damage and replenishing hair with keratin.
How does the LASIO Keratin Treatment Work?
The LASIO Keratin Treatments work by coating the hair strands in keratin; replacing the broken protein bonds and strengthening the hair by adding an additional layer of keratin. Our treatments soften and smooth the hair strands, removing 100% of frizz and transforming broken hair into manageable, shiny locks.
Frizz, split ends, and dryness are no match for the healing effects keratin has on damaged hair!
Tousle is proud to offer LASIO Keratin to our clients. As expert LASIO Keratin specialists, we strive to deliver the best products and services in the Virginia Beach, VA area. Our decision to offer LASIO Keratin to our valued customers is part of this commitment.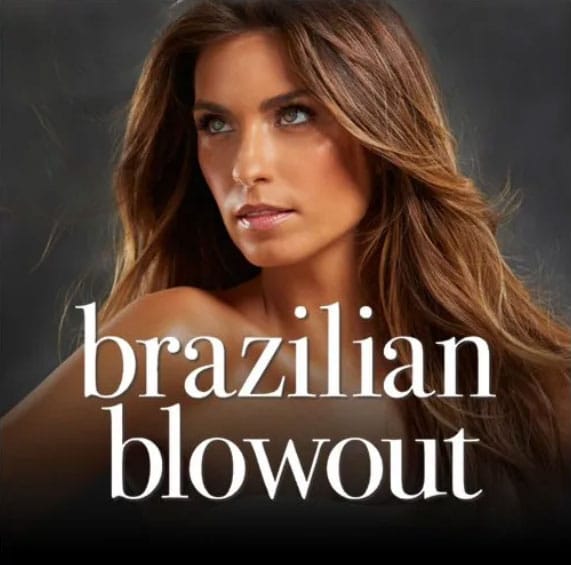 Brazilian Blowout
Brazilian Blowout is known throughout the beauty industry for creating the original keratin hair smoothing treatment. Through the use of an innovative bonding technology, Brazilian Blowout actually improves the health and condition of your hair by creating a protective protein layer around each strand which helps to eliminate frizz and smooth the cuticle. The end result is a sexy smooth, healthy, frizz-free hair with a lustrous shine; that any Hollywood starlet would be happy to have.
Unlike other keratin treatments, there is no down time after your smoothing service. The minute you leave the salon, you can wash and air dry your hair, workout, put your hair in a ponytail or clip, and it will remain radiant and silky smooth to the touch.
Other unique features:
* This is the ONLY professional smoothing treatment that improves the health of the hair. No Damage.
* Entire in-salon treatment is completed in just 90 minutes.