Please note – at this time we are not accepting guests for this service as the distributor is experiencing long delays due to COVID closures.
Men's Hair loss has solutions. Tousle, by Dupré's offer 
discreet and natural looking hair systems
 that fit your look, lifestyle and because they are 100% Human Hair, the result is realistic and lightweight. Yes, you can have thick, full hair.
American Hairlines offer multiple styling options for men with hair loss. Each top of the head system is designed with amazing front hairlines and provide the appearance of hair growing from the scalp. Discreet and secure, American Hairlines systems are created with a thin layer of micro gauze that is embedded between very light coats of polyurethane to ensure a longer hair retention cycle. The front is V-Looped on clear polyurethane and is virtually undetectable. Completely transparent options available for the most natural and lightweight experience.
Concerned about making a big change? You probably didn't lose all your hair in one day and may feel more comfortable getting it back slowly & discreetly. In this case, you can opt for a more gradual approach. Our trained stylists can tailor your system to your exact head shape and the gradually increase the amount of hair, so your new look can evolve, no drastic changes needed! The hair can gradually be fuller and thicker, and the process can be as fast or slow as you want. You are back in control.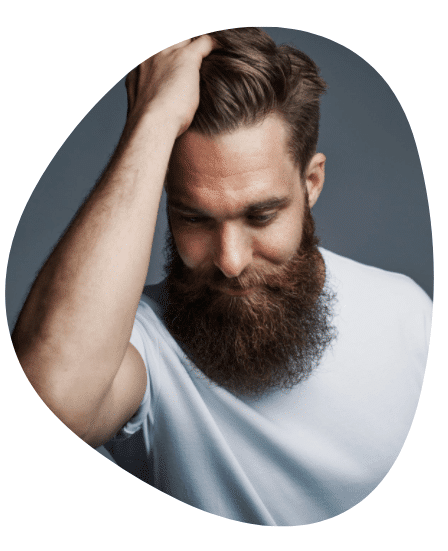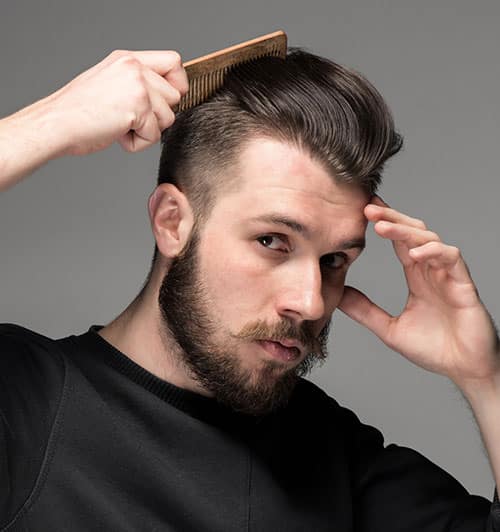 Hair Replacement For Men
$220-$250

Service Cost 

(application, placement & cut)

$150
Remove, Clean & Replace 

(cut to blend)

$150
For quality assurance, we only service hair system brands purchased through our store. Complimentary consultation available!