Indulge in Our Spa Services
Spa services at Dupre's Salon and Day Spa in Virginia Beach, VA are the ultimate indulgence for the mind and body. From professional massage to nourishing facial treatments, we offer a luxurious escape from the everyday routine! Gift certificates for our spa services are the perfect gift! Purchase Gift Certificates here.
$65 Add on & $165 full service
SkinCeuticals Custom Facial
As a leader in the skin care world, SkinCeuticals brings you the best and most efficient skincare products. This facial goes beyond basic cleansing and moisturizing, and uses the best products suited for you skin's needs. Whether you are seeking strong anti aging properties, anti acne, hyperpigmentation or another skin care need, the best SkinCeuticals will be applied. Your skin will be renewed and carefully treated.
add on to any facial for $20
Microdermabrasion
Beautifully radiant skin is just waiting to come on out and bask in the glory of gorgeous. With this highly effective resurfacing treatment, sun damage, enlarged pores, blackheads, and uneven pigmentation don't stand a chance. Even fine lines and wrinkles are replaced with the newer, healthier and firmer-looking skin. Youthful skin? You bet!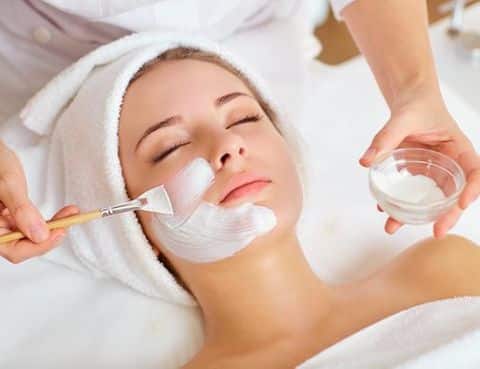 Osmosis Skincare
Our spa is proud to offer you a highly effective skin care service infused with nutrients to provide your skin with great health and beauty. Osmosis Skincare does not contain any preservatives, irritants, colors or fragrances making it safe for all skin types including the very sensitive. Osmosis Skincare is never tested on animals, is chirally correct, and uses Medifacial Powder Actives as well as USDA certified masques. Our estheticians will assist you in selecting the best services and products. Complimentary consultations are available.
Aging/Normal Treatment
Includes medi facials and facial infusions
Package for Aging/Normal Treatment includes:
2 Medi Facials (each valued @ $115)
2 Facial Infusions (each valued @ $150)
4 Services Total
Package Price $450 (value of $530)
Osmosis Package 1
Rosacea Treatment
Includes 2 medi facials and 3 facial infusions
Rosacea Treatment w/LED and powders
Package for Rosacea Treatment includes:
2 Medi Facials (each valued @ $115)
3 Facial Infusions (each valued @ $150)
5 Services Total
Package Price $575 (value of $680)
Osmosis Package 3
Acne Treatment
Perfect for our clients with acne related skin problems
Package For Acne Treatment includes:
3 Medi Facials (each valued @ $125)
3 Facial Infusions (each valued @ $150)
6 Services Total
Package Price $700 (value of $825)
Osmosis Package 2
Hyperpigmentation Treatment
An excellent treatment to reduce hyperpigmentation
Hyperpigmentation Treatment w/LED and powders
Package for Hyperpigmentation Treatment includes:
2 Medi Facials (each valued @ $115
3 Facial Infusions (each valued @ $150)5 Services Total
Package Price $575 (value of $680)
Osmosis Package 4
Brow – $18
Lip – $12
Chin – $12
Cheek – $20 & up
Underarm – $25
Back – $55 & up
Back & Upper Arms – $65 & up
Bikini – $40 & up
Deep-Line Bikini – $50 & up
Brazilian – $60 & up
Hollywood Brazilian – $85 & up
Legs – Half Leg $65 & up; Full Leg $85 & up
Arms – Half Arm $40 & up; Full Arm $55 & up
Swedish Massage
We firmly believe that Massage is essential to a relaxed, healthy and balanced life. This is why we offer a beautiful, serene spa experience at a price point that fits easily into your selfcare routine. Enhance your treatment with Hot Stones (always free) Deep Tissue, or any of our other massage enhancements (see previous menu page) for a massage experience that is as indulgent as it is beneficial. Massage increases circulation, boosts the immune system and enhances overall wellbeing.
One Hour Session – $65
90 Minute Session – $90
Shirodhara Warm Oil Treatment
From the ancient practices of Ayurveda, comes Shirodhara Massage. This relaxing treatment impacts the nervous system and immediately calms the mind and nerves. An excellent treatment for those experiencing PTSD, insomnia, shift work sleep disorder, jet lag, or general stress. Shirodhara is a soothing choice for just about anyone in need of true relaxation. A beautiful path to feeling peace, calm and wellness. Your hour of relaxation begins with your choice of aromatherapies that are infused into warm oil. As you lie face up, you are encouraged to take a few deep breathes to remind you to relax and welcome rest. Relaxation deepens as the warmed oil calmly flows atop your forehead (the third eye). Lose track of time, and drift into a state of restful bliss. Once the oil has run its course, your therapist will coax any remaining tension from your scalp, neck, shoulders and feet with massage. As your service concludes, you may slowly rise. Move gently and mindfully. The beneficial oil may be left in your hair for a few hours or a day. You may also elect to have your hair washed and styled in the salon. Once you leave our spa, we advise you engage in peaceful activities and be kind to yourself. You are in a restorative state. To prepare for your Shirodhara Treatment, we recommend wearing a shirt you feel comfortable getting oil on as your hair will contain oil upon redressing. If you are not having your hair washed and styled in the salon, please bring a hair tie or hat to wear after your service. Upon leaving your treatment, you will feel at peace. Take advantage of the full benefits of Shirodhara by choosing relaxing activities for the remainder of the day. Savor the feelings of calm and serenity.
Reflexology
Transcend the ordinary and find balance and relaxation through the soles of your feet. The holistic method of reflexology is founded on the belief that our feet contain reflex areas which mirror and connect to all parts of the body. Professional techniques use the thumbs, fingers and hands to apply pressure, reducing stress and bringing the body into balance. Reflexology massage helps increase circulation while relaxing tension and creating balance.
30 Minute Session – $40
One Hour Session – $55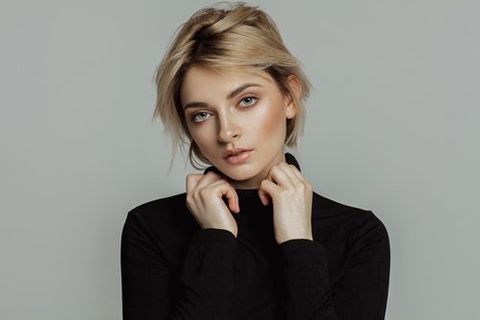 Makeup Application – $35
Take advantage of our expert makeup artists.
Makeup Instruction – $50
Makeup instruction for correct application, color strategy & techniques
*receive 10% off any Bare Escentual products with either cosmetic service.