Indulge in Our Spa Services
Spa services at Dupre's Salon and Day Spa in Virginia Beach, VA are the ultimate indulgence for the mind and body. From professional massage to nourishing facial treatments, we offer a luxurious escape from the everyday routine!
Add-On $65
Full Service $165
Microdermabrasion
Beautifully radiant skin is just waiting to come on out and bask in the glory of gorgeous. With this highly effective resurfacing treatment, sun damage, enlarged pores, blackheads, and uneven pigmentation don't stand a chance. Even fine lines and wrinkles are replaced with the newer, healthier and firmer-looking skin. Youthful skin? You bet!
Microcurrent Facial
Holistic, non-invasive therapy allows your facial muscles to tone, strengthen, and rebuild themselves. Using a low voltage electricity to "work out" facial muscles, stimulate collagen, and ATP cell growth.
Add-On $65
Full Service $165
SkinCeuticals Custom Facial
As a leader in the skin care world, SkinCeuticals brings you the best and most efficient skincare products. This facial goes beyond basic cleansing and moisturizing, and uses the best products suited for you skin's needs. Whether you are seeking strong anti aging properties, anti acne, hyperpigmentation or another skin care need, the best SkinCeuticals will be applied. Your skin will be renewed and carefully treated.
Dermaplane Facial
An advanced exfoliating treatment including the removal of unwanted "peach fuzz." Treatment will scrape away dead skin cells and remove any barriers to allow deeper product penetration.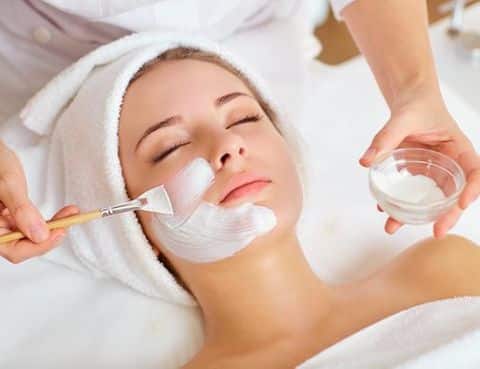 Osmosis Infusion Facial
A non-acid Vitamin A peel treatment. This dermal rejuvenating system generates a 30-day collagen production to the dermis through liposomal delivery.
Add-On $60
Full Service $150
Save On Our Monthly Spa Specials
Gift Certificates Make The Perfect Gift!
Brow – $18 & up
Lip – $12
Chin – $12
Cheek – $20 & up
Underarm – $25
Back – $65 & up
Back & Upper Arms – $75 & up
Bikini – $40 & up
Deep-Line Bikini – $50 & up
Brazilian – $60 & up
Hollywood Brazilian – $85 & up
Legs – Half Leg $65 & up; Full Leg $85 & up
Arms – Half Arm $40 & up; Full Arm $55 & up
Swedish Massage
We firmly believe that Massage is essential to a relaxed, healthy and balanced life. This is why we offer a beautiful, serene spa experience at a price point that fits easily into your selfcare routine. Enhance your treatment with Hot Stones (always free) Deep Tissue, or any of our other massage enhancements (see previous menu page) for a massage experience that is as indulgent as it is beneficial. Massage increases circulation, boosts the immune system and enhances overall wellbeing.
One Hour Session – $65
90 Minute Session – $90
Shirodhara Warm Oil Treatment
An excellent treatment for those experiencing PTSD, insomnia, shift work sleep disorder, jet lag, or general stress since it impacts the nervous system and immediately calms the mind and nerves. Your hour of relaxation begins with your choice of aromatherapies that are infused into warm oil. Relaxation deepens as the warmed oil calmly flows atop your forehead (the third eye). Once the oil has run its course, your therapist will massage any remaining tension from your scalp, neck, shoulders and feet.
Reflexology
Transcend the ordinary and find balance and relaxation through the soles of your feet. The holistic method of reflexology is founded on the belief that our feet contain reflex areas which mirror and connect to all parts of the body. Professional techniques use the thumbs, fingers and hands to apply pressure, reducing stress and bringing the body into balance. Reflexology massage helps increase circulation while relaxing tension and creating balance.
30 Minute Session – $40
One Hour Session – $55